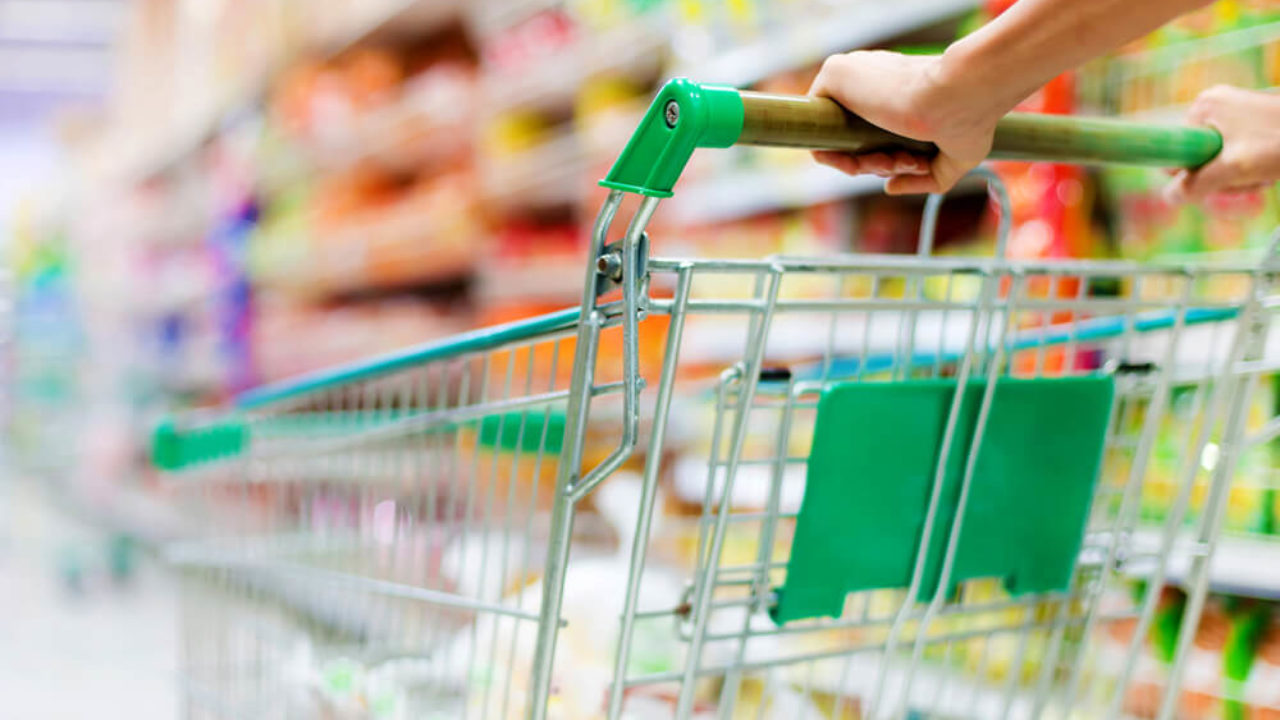 01 May

Why Your Grocery Store / Supermarket Needs Digital Marketing?

What is digital marketing? And your grocery store or supermarket needs digital marketing?

 Digital marketing or online marketing is the component of marketing that uses the internet and other online-based technologies to promote brands, products, and services. Today, Digital marketing has become a new trend. Be it the mode of payment, classes, or shopping; almost everything has become digital.

Earlier, digital marketing was not popular because people were restricted to traditional modes of marketing. Still, with time, the internet and technology have evolved so much that today almost everyone has access to the internet.

Digital marketing not only helps you target your audience but also understand your audience. Technology and the Internet have made our lives much comfortable now. Many of us now prefer getting food delivered at our doorsteps, but when it comes to grocery shopping, we prefer going to stores.

We look for the best grocery shops on the internet because we want our food items to be perfect. We then find plenty of stores in our search feed, and because of our intuitive behavior, we end up opening things that come first on our feed.

But have you ever wondered what exactly makes a store to be in the first position? You will find the answer to this question in digital marketing.

Retail owners have to compete with big companies like Amazon, Walmart, etc. They look for strategies that can help their stores to stand tall among other giants, and it is indeed Digital marketing that provides them the best possible solutions for target audience and engagement. With digital marketing, you can use the marketing strategies to do branding and take your business to a broader audience. This way, you can drive more customers into your physical store.

Why your grocery store needs digital marketing?

If you own a grocery store, it becomes crucial for you that you make your brand digital. By following the basic strategies of digital marketing, you can reach out to a much larger audience, which will eventually help you in your business.

Importance of digital marketing on grocery stores:

Digital marketing helps you to reach out to a much larger target audience. You also understand your audience, and hence you can create better engagement ideas for your audience. Digital marketing also allows your business to use different marketing channels like social media, websites, emails, etc. This way, you reach out to customers directly. The offline store is just not enough for you, and to survive in this digital world, it becomes essential that you also use digital methods to build your brand. Your store has to tempt your customers with creative engagement ideas to buy your products, and this can be done if you use digital marketing. Given the fact that today everyone spends most of their time online. It now becomes essential for you to know about the right place for advertising your brand. You must keep up with the growing trends to survive in digital competition.

benefits your grocery stores gain from digital marketing:
awareness about your brand
Profit in business
Brand credibility
More target audience
Builds and maintains the brand reputation
online visibility
increases physical foot traffic
We hope that now you get the importance of digital marketing and how it can help your brand. The online presence of your brand is the need of the hour, and you should take it seriously.
Transform your business with the best digital marketing services.
Digital marketing is vast, and It also comprises other digital marketing services like:
Search Engine Optimization services (SEO)
Pay Per Click Services / Search Engine Marketing Services
Social Media Marketing Services
Content Marketing Services
Email Marketing Services
Reputation Management Services
Mobile App Marketing Services
Conversion Rate Optimization Services
You should come to terms with these strategies if you're looking for ways to build your brand. Strategies like these will help you in making your store visible throughout the world. You will achieve more if you use these services.
SEO For Grocery Stores:
Search Engine Optimization is the practice that optimizes your business website. SEO helps your business to rank higher on search engine pages. When you google "best grocery shop," you find many results. But it is because of SEO that a particular brand remains in the first position. This result, which stays at the #1 place on the search engine page, usually faces more user traffic. If you want to improve your brand's visibility, then SEO is the best option for you. With the use of it, you can gain more global traffic on your website.
Local SEO For Grocery Store:
This type of SEO is mainly used to gain more local audiences. For example, If you google "grocery shop near me", Google tries to pick up the best results based on your location and relevance. You must immediately use Google My Business listing for your business if you want to fetch more local target audience. You have to utilize this function smartly because many google searches are local. But some of the small businesses prefer not to list them. You just need to optimize your listing with your business name and other information including address and location. You then have to choose the right category which matches the services that you offer. For instance, your business, opening hours, phone number, website (if have), images, etc.
PPC For Grocery:
PPC or Pay Per Click is a service that helps you to increase your website's traffic. While using PPC, Advertisers have to pay for the advertisement whenever users click it.
Search Engine Marketing is the another name for PPC. The primary purpose is to help you improve your brand visibility so that you can reach out to the right audience and in the proper manner.
Social Media Marketing For Grocery:
Today almost everyone is indeed on social media. Social media has become the most significant part of our lives. We spend most of our time here. Social media can be the best platform for you if you want to reach out to a much larger audience. It is one of the best places for branding and visibility. You can take your offline store to social media sites such as Facebook, Instagram, LinkedIn, etc. to achieve the target audience. This strategy will be fruitful to you if you use it appropriately. Social media platforms provide you better engagement ideas through which you can also understand your target audience. This way, you can take your business to heights.
Content Marketing For Grocery:
Content is the key to everything. Everyone likes reading precise and crisp content. While making your website, you have to make sure that your content is easy to comprehend. Your content should be unique, and it will bring more audience to your site. You can also create some useful blogs, articles, etc. for your store. This way, you can build your brand successfully. On your website, you can put your business products and services that will reach a global audience.
Email Marketing for Grocery:
Email marketing is another strategy that comes under the category of digital marketing. It is a tremendous marketing service that can help you to retarget your customers. This strategy tempts customers to go to your digital door. You must create an impressive email template that contains all your business products and information. Then, you can start sending discounts, offers, vouchers to customers via mail to lure them in buying your products. With this strategy, you can connect with your customers productively.
Reputation Management For Grocery:
The reputation of your business is the most significant thing to look after.No doubt, brand credibility and reputation are the two things that a customer asks. Before buying anything, we, as customers, also look for its reviews. Hence, it becomes essential for you to provide the best and satisfying services to your customers. If you give the best services to your customers, you will inevitably have remarkable reviews. These reviews tempt other customers to buy your products, and this way, you reach out to more target audiences.
Mobile App Marketing For Grocery:
If you want to provide the best services to your customers, you can always think of making an app for your store. The app makes things convenient for you. To have more app downloads, you must use some unique app marketing strategies. For this, App Store Optimization (ASO) can be of great help. This strategy will help your app rank higher in the app search results.
Conversion Rate Optimization For Grocery:
CRO strategy influences more audience to your business website. It is a process that enables users to take action whenever they visit your site. It helps in optimizing your website and converts the website visitors into loyal or lead customers.CRO uses strategical planning like high-quality user experience, landing page optimization, etc. for more target audiences. CRO can help to increase your product sales. While using this strategy, you can also add eye-catchy, clickable PPC ads that are highly applicable to the keyword.
Conclusion: With the growing technology, shop owners must keep up with new digital strategies and ideas. These strategies can help in building your brand on a global level, and you can connect better with your audience.