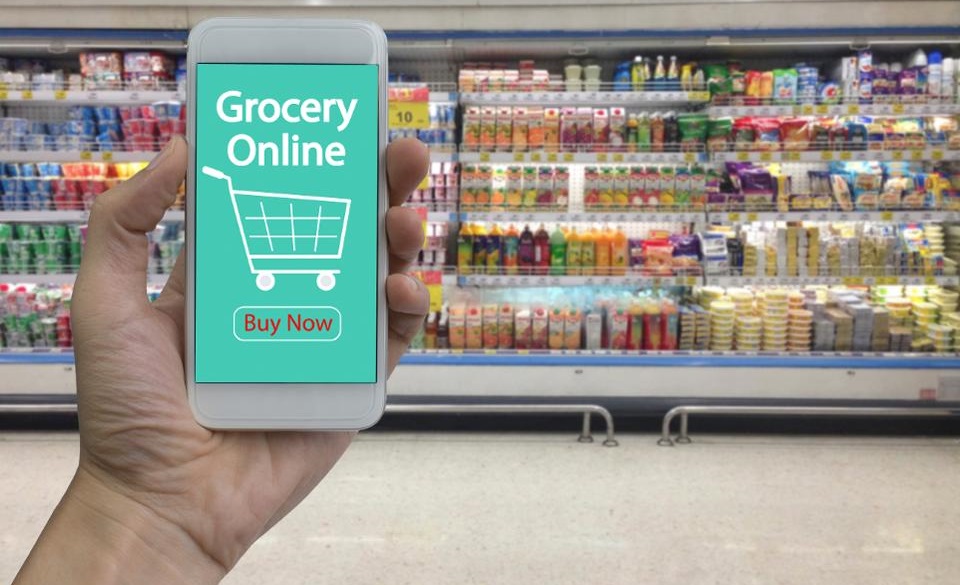 30 Apr

10 Most comfortable Supermarket/grocery store Digital Marketing Strategies

Though this is not a secret that several supermarkets have been adding bulk quantities of money in getting the marketing done for their business, everyone gets the digital marketing done to increase customer expenditure. By keeping a note of the social and customer behaviours, you will be able to build a successful marketing plan. You should correctly choose a marketing plan that eventually increases your sales and will help in boosting sales. This blog gives you knowledge about ten easy and cost-effective supermarket digital marketing tactics that will ultimately attract your customers.

Top 10 Supermarket Digital Marketing Strategies

Seasonal Advertisement:

Many supermarket owners think that seasonal advertisements can be done only when moving from summer to winter. You should create marketing campaigns around Valentine's Day, Easter, Mother's Day, or Father's Day. Such seasonal campaigns will help you in earning more per year. Also, if you keep a focus on your country and the national holidays, then this time will vindicate you to get a positive reputation with your client.

Advertise Multi-Use Products:

Generally, supermarkets make the maximum revenue from the existing or old customers. These customers are the ones who are aware of the quality and the brand of the shop already. Only because of this reason, the majority of new sales and the hike in the same sales will only come from previous or existing customers. These customers will be convinced to spend more. You might not attract new customers, but your main target of more sales will be accomplished.

Host Educational and Cooking Classes:

There is a chef in each locality, or there is someone with a cooking experience who wants a promotion. Why not call them to host a cooking class where you keep your supermarket's ingredients and sell them. Afterward, if the visitors will post about the session on social media, then nothing is better than that. If that does not get you achievement, you can start creating videos in the fashion of tasty, showing the made delicious dishes with your produce. It is not essential to always host cooking classes, but you can even give out a nutritional level about how to shop nutritious items on a fixed budget.

Promotional Prices:

Nobody can deny the fact that everybody loves discounts. The best digital marketing technique for supermarkets or grocery stores to offer promotional discounts when you really can. If your store provides limited-time discounts, people will surely purchase things in bulk. You can also give out some loyalty coupons and cards to make long term customers.

Work with Brands :

These days supermarkets offer their cards where the customers gain points when they shop. Why don't you make such deal products from different fashionable brands? If you find a brand that attracts your customers for beautiful kitchen utensils, then this gets counted a lot. Make a try every time to introduce your supermarket to local brands. This will thus help you in gaining positive feedback within the local community.

Free samples:

How many times have you gone into the supermarkets? Have you seen some small stalls that offer free samples? If you can sacrifice a bit of the produce in the name of free samples, you will be able to inspire people so that they can invest in the same product. There is very little when shoppers love something more than free food. You will be able to improve the experience of all those customers who are wandering your store on weekends. Thus, you will be able to make work easy for your brand.

Supermarket business works on loyalty. Loyalty is always the milk and sugar of the supermarket business. Showcase several items in your store that come with complimentary stuff.

Social Media Campaigns:

Though this is not a secret now, that the world is going crazy over social media. As a result of this craziness, all types of businesses have to be active on social media. Social media campaigns and advertisements have been proved to be the new revenue generator in the last years. There is no specific reason that supermarkets cannot have a Facebook page, Instagram, or Twitter account.

Supermarkets can efficiently market all of their manufactured goods exceptionally on different social media platforms. If you keep an image-based Instagram account, that will also work best for you. Make sure you showcase all the different ways in which a business can interact with its customers efficiently. Also, you should keep in mind the national as well as international food days to bring in more sales by organizing some best images.

Personalized Advertisement for your Supermarket Store:

If you get some in-store advertisements and announcements, you can quickly inform all your regular customers about different promotional offers in different areas of the store. You should advertise in a manner that the banners match with the store color, the typography should look super cool, etc.

Online Print Marketing Materials:

Have you been spending a massive amount of money on printers as well as designers for your business? Are you doing this to market your messages all across? You can now easily avoid this with the use of some online design services. There are several websites on google that render you pre-designed templates for several business types. You can easily print flyers, brochures, banners and enjoy the 24 x 7 access to different sites.

Charity Work:

If you work hard to promote your business with promotional charities, this will help you in maintaining a positive reputation being a supermarket. Your store will look like it does not only care for sales but also for the nearby local community. If you offer some charity events like coffee mornings, it does not only helps charity. This act of kindness the supermarket shows will help your business as you draw in prospective customers with the events. Thus, do not forget to make use of all the strategies for the digital marketing of your supermarket store.